---
150 Machine Learning, Statistics, and Maths Articles
---
Home | About the Author | Newsletter | Our Catalog | Free Books | Contact Us
You will find here articles and tutorials that I published between 2017 and 2021, covering original, off-the-beaten-path content in machine learning, operations research, statistics, dynamical systems, mathematics and related topics. The emphasis is on applications, the style is compact, and many illustrations are provided. Concepts are explained in simple English, avoiding jargon and arcane theories.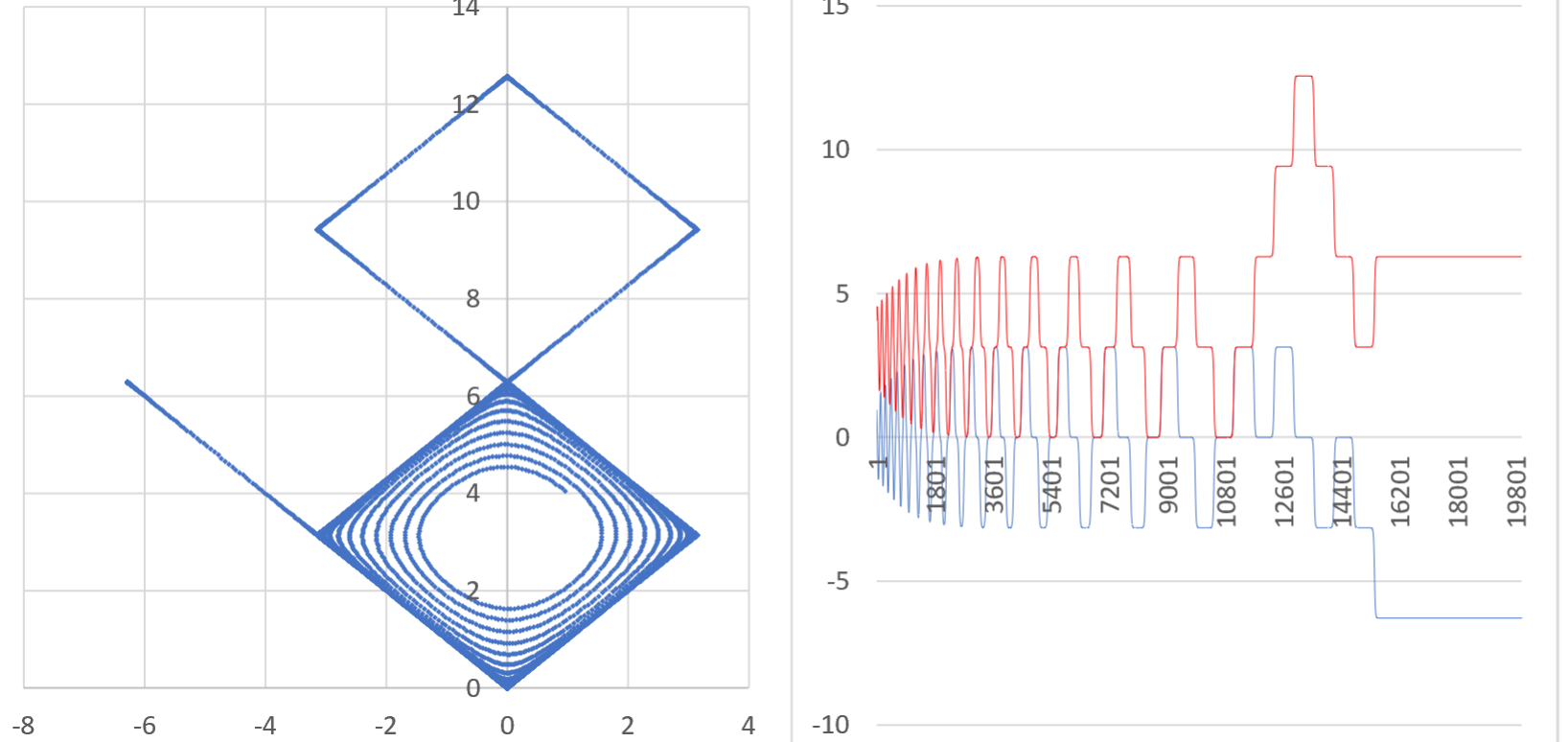 Orbit of one instance of the sine map
To receive updates about new articles and eBooks, sign up for our newsletter, here. The most recent material is available here. Two of my eBooks, available for free, can be accessed here. See my bio, here. Besides my Data Science Central articles listed below, I also invite you to read my posts on MathOverflow, StackExchange, and CrossValidated.
---
Here is the list, broken down by category, and in reverse chronological order.
1. Core Articles
Technical
Business
2. Blog Posts About Data Science
Technical
Problems
Business and General
3. Other Blog Posts
Mathematics
Fun Math: Infinite Nested Radicals of Random Variables - Connection with Fractals and Brownian Motions
Opinion
General
Follow me on
LinkedIn
|
Twitter
|
Facebook
.
---
Data Shaping Solutions LLC, 4511 Cutter Drive, Anacortes, WA 98221 | Contact: vincentg@datashaping.com